Chancellor's Prof. Vinod Kumar, Carleton University, Canada
Dr. Vinod Kumar is a Chancellor's Professor of Technology and Supply Chain Management of the Sprott School of Business (Director of Sprott School, 1995-2005), Carleton University, Ottawa, Canada. Dr. Kumar has published over 400 articles in refereed journals and proceedings other than publishing dozens of books and monographs; his articles have been cited over 9000 times. He has won several Best Paper Awards in prestigious conferences, Scholarly Achievement Award of Carleton University for the academic years 1985-86 and 1987-88, Research Achievement Award for the year 1993, 2001, 2007 and 2015, and the Graduate Mentoring Award in 2011. Dr. Kumar has widely consulted industry and government. He is co-editor of one, associate-editor of another and on the editorial board of six International Journals. In addition, Dr. Kumar has also served for several years on the Board of Governors and the Senate for Carleton University and on the Board of the Ontario Network of e-Commerce.
Dr. Kumar's research interests are in optimizing performance of operation systems; supply chain sustainability; technology transfer; new product development; technology adoption; e-commerce applications and e-Government. He is on Canadian Who's Who since last several years. Personal website: www.carleton.ca/vkumar
Title: Adoption of Autonomous Systems in Care of Elderly: The Question of Technology's Trustworthiness
Abstract: An autonomous care system embedded with ambient intelligence can ensure independence for elderly people and increase cooperation, social interaction, and adaptation. However, the degree of innovation and the level of independence of any autonomous system vary significantly by the vendors' strategy, design criteria, and most importantly consumers adaptability and behavioral attitude. This study seeks to understand the level of trust elderly people must have to accept autonomous systems instead of human support, and how trust and personal characteristics can improve the intent to adopt autonomous systems. The study has significant implications on design and understanding of the support requirements of the future autonomous elderly care systems.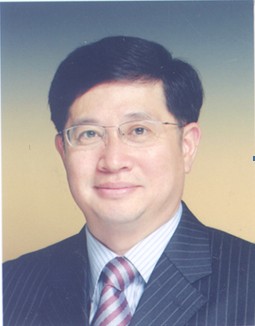 Prof. Cheol Park, Korea University, South Korea
Cheol Park (Ph.D. in Business Administration) is a Professor at Korea University, South Korea. He received his B.A. in Economics, M.B.A. and Ph.D. from Seoul National University. He worked for Samsung as assistant manager of global marketing before joining academic area. He has been a visiting scholar at Vanderbilt University, University of Hawaii, and Mongolia International University. His research interests include marketing in digital environment and sustainable management with creating social value. He has published papers in influential journals such as International Marketing Review, Journal of Business Research, Industrial Marketing Management, and Journal of Interactive Marketing.
Title: Do CSR Activities Improve Corporate Performance?
Abstract: Companies are increasingly performing corporate social responsibility (CSR) as part of their strategic plans, but the effect of CSR activities on corporate performance is disputed. Researchers have found ambiguous relationships through mediating factors, but few studies have investigated internal stakeholders in this context and the firm characteristics that moderate these relationships. This study uses a competitive mediating model that examines job satisfaction as a mediator in the relationship between CSR activities and firm performance for Korean companies. For the analysis, data from 195 companies covering 2014 to 2017 were collected and analyzed via panel regression. The findings indicate that CSR activities had a negative effect on firm performance but a positive effect on job satisfaction; however, the larger the firm, the smaller the positive effect of CSR activities. Moreover, job satisfaction positively affects firm performance, and this relationship is stronger in service firms.

Keywords: CSR, job satisfaction, firm size, service, competitive mediation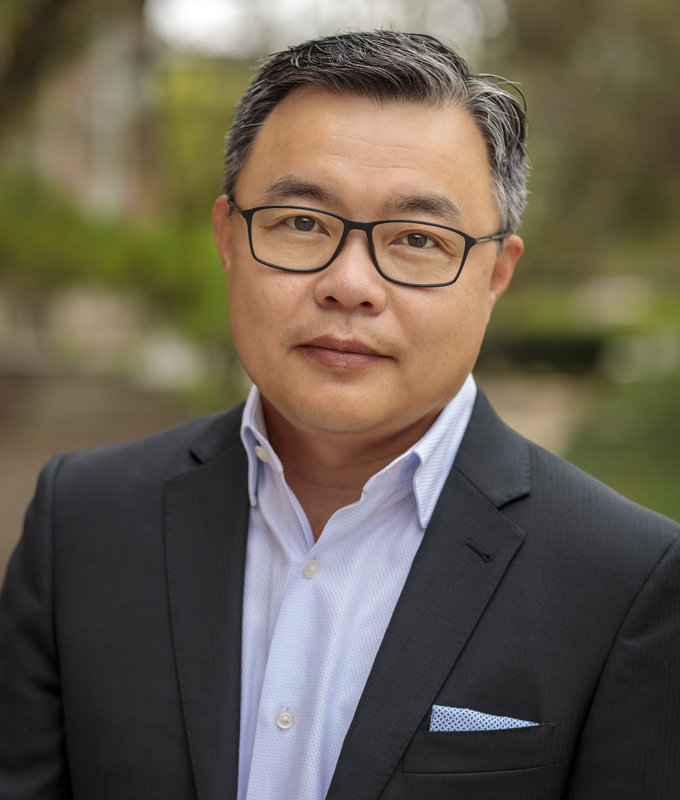 Prof. Prof. Mike Yao, University of Illinois at Urbana-Champaign, USA
Mike Yao is a Professor of Digital Media and the Head of the Charles H. Sandage Department of Advertising in the College of Media. He teaches a digital media & marketing course at the Gies College of Business as an affiliated professor of business administration. Mike's scholarly work focuses on digitally mediated social behavior and human-technology interaction. He is an Associate Editor of a flagship journal in communication research since 2018 and an editorial board member of two media journals for the past eight years, Professor Yao received his Ph.D. in communications in 2006 from the University of California at Santa Barbara.

Mike Yao's research focuses on the social and psychological impacts of interactive digital media. He conducts research and writes on a variety of topics such as online behavior, digital literacy, and computer-mediated communication. His current interest is in how users perceive and manage personal boundaries on social media. Specifically, he examines people's attitudes, beliefs and self-protective behaviors related to online privacy from a psychosocial perspective by considering the influence of cognitive appraisal, social norm, and individual differences. A second area of Mike's active research is the psychological impacts of digital media use. He examined the influence of various interactive media, such as video games and social media, on users' online and offline social behavior. He is currently trying to extend this line of research to developing an integrated theory of digitally mediated human behavior.
Title: How Empirical Research on Human-technology Interactions Inform E-business and Digital Marketing Practices
Abstract: In the age of digital disruption and e-commerce, consumer activities are increasingly performed via various intelligent media and communication systems and devices. Social and behavioral scientists have been systematically investigating digital technologies' psychological impacts in different social and cultural contexts for nearly four decades. However, much of the empirical and theoretical knowledge in this area has not been fully transferred into everyday business considerations until recently. In this presentation, I will provide an overview of technology-mediated social behavior and human-technology interaction as a maturing field of study and then briefly introduce several core areas of research and discuss how they can inform e-business and digital marketing practices. I will specifically focus on the significance of media systems' changing role from being marketing communication channels to being the social actors that actively influence consumer behaviors.

Prof. Hajime Tozaki, Waseda University, Japan
Prof. Hajime Tozaki was born in Osaka in 1963, Dr. Tozaki is Professor at the Organization for Asian Studies, Waseda Business School, Waseda University, Japan. He graduated from Kyoto University, where he majored in economics. He worked for Japan Airlines between 1986 and 1994. He pursued doctoral studies in business administration at the University of Glasgow, and, in 1995, received his PhD in economics from Kyoto University. He has been an associate professor at Teikyo University and a professor at Meiji University. His published works include Johoka jidai no koku sangyo (Aviation Industry in the Information Age) and Koku sangyo to raifurain (Aviation Industry and Lifelines).
Title: Turning Point of Japan's Tourism Policy
Abstract: The new coronavirus (Covid-19) has been affecting each field extensively and for a long time. One of the most affected areas is the tourism industry and related industries. The travel and accommodation industries have been devastated. Therefore, this time, in Japan, what kind of changes should be aimed at as a result of the influence of the new coronavirus on tourism policy, and at the same time, what kind of changes have been made in the aviation industry, which is an important infrastructure of tourism policy. In that, how the government will be involved will also be asked. We must consider the question of whether it is justified to save a crisis-prone industry with public funds. And since it seems that these problems will apply not only to Japan but to anywhere in the world, I think it will be helpful in considering tourism policies and policies for tourism-related industries in each country in the future. In particular, I hope that it can give important suggestions to countries that see the tourism industry as the core of their future growth.